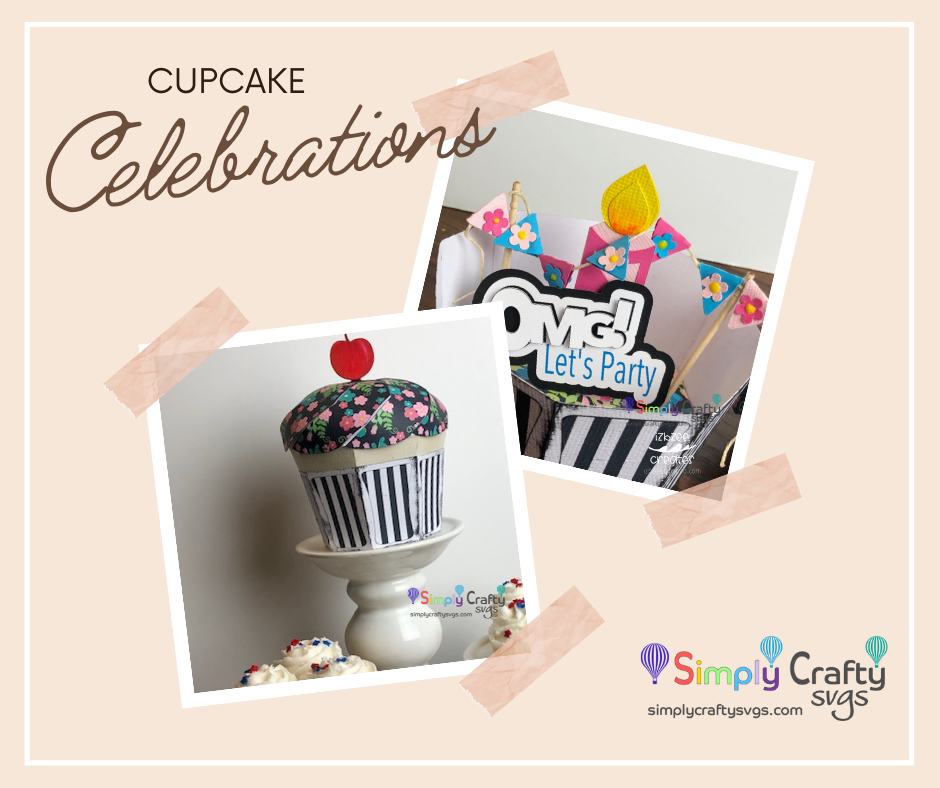 There's always a reason to celebrate and choosing a fun box to get things started is always a welcome sight!

The cupcake box from Simply Crafty SVGs is always a hit! And this one is no different. Jan has used the Cupcake file, and elements from: Milkshake, Vintage Camper, Cupcake Center Panel Card and Cupcake Stand files to complete this one-of-a-kind cupcake for an upcoming celebration.
Mix up some fun patterned papers; cut, ink and assemble the cupcake for your upcoming celebration using the swirl top pieces and panels. Add the cherry from the Milkshake Box file to top the cupcake box.
Lift the lid…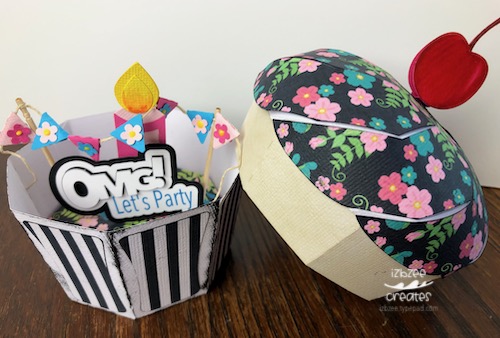 and there's a party inside! The platform in the bottom of the box consists of the panel from the Cupcake stand file. Jan scored the scalloped edge to fold down. She cut a slit in the center and placed this piece on a piece of cardstock scored and folded to create a rectangle open-sided box. Attach the elements directly through the slit of the panel to the rectangle below. Aren't these fun additions?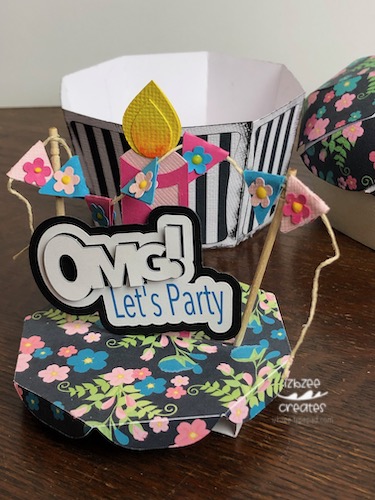 The candle is from the Cupcake Center Panel Card and the flags for the banner are from the Vintage Camper file.
Take a peek at the files you have in your stash and it's likely you'll have some options for details you may not have considered previously. It's always fun to play!
Need a few additional ideas? There's always a reason to celebrate!
Peek at these: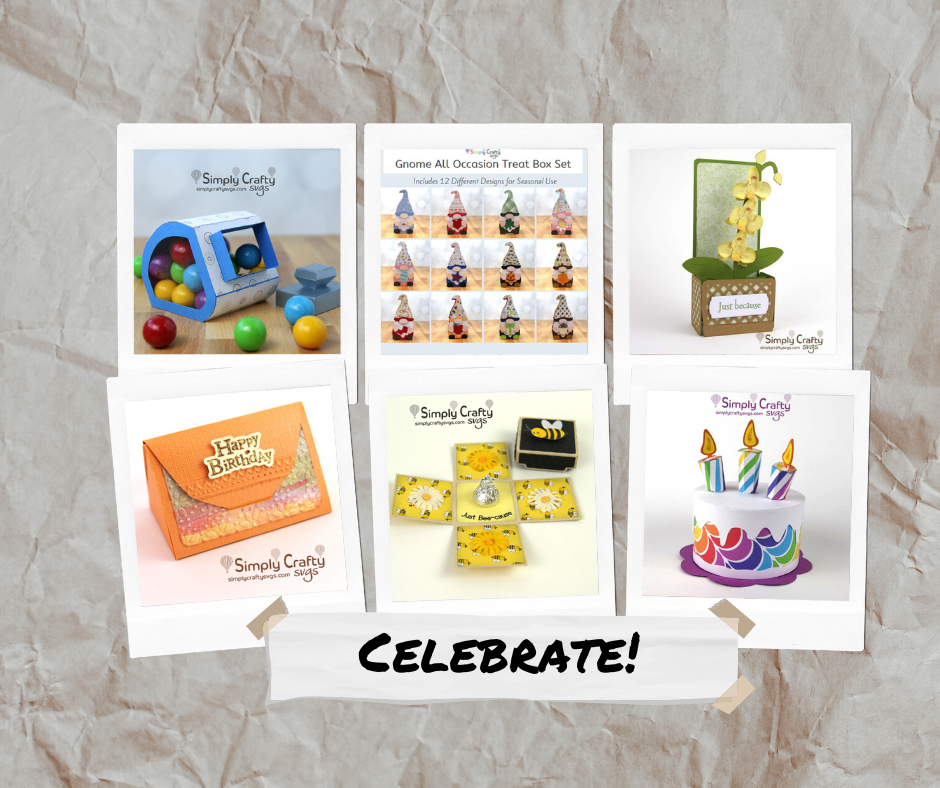 You'll find these and more here.
Be sure to share you Celebration makes using files from Simply Crafty SVGs on our Facebook Creators' page.