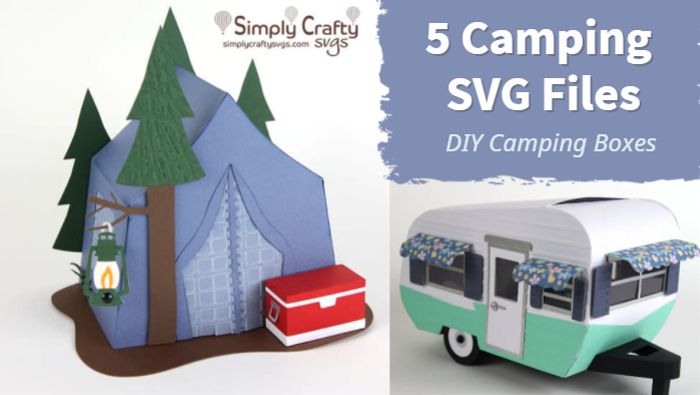 If you love camping in a tent or traveling in a trailer, RV or camper. we have a these 5 3D Camping SVG files you might like.
The Tent Camping Box can either be made to use as a luminary or as a gift box, with 2 different bases.
The Tent Trailer Box is a favorite amongst those with Tent trailers and pop-up trailers.
Below are a few others made from talented designers. The first Tent Trailer is shown with the Christmas Tree Delivery card from our Christmas Box Card Set. This was created by designer Susan Manion. The Truck Box card comes with a Christmas tree insert, but she cleverly modified the design to include a bicycle in the back of the truck. Check out more photos of Jana's Tent Trailer here.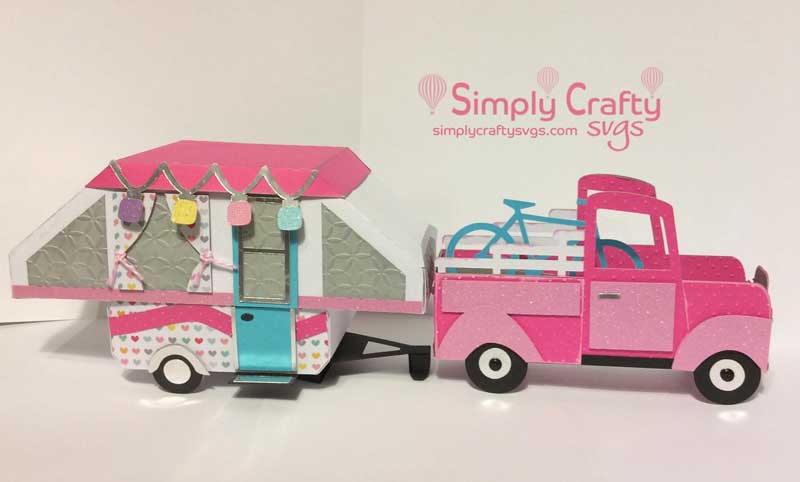 This Vintage Camper is can be a box or used as a luminary.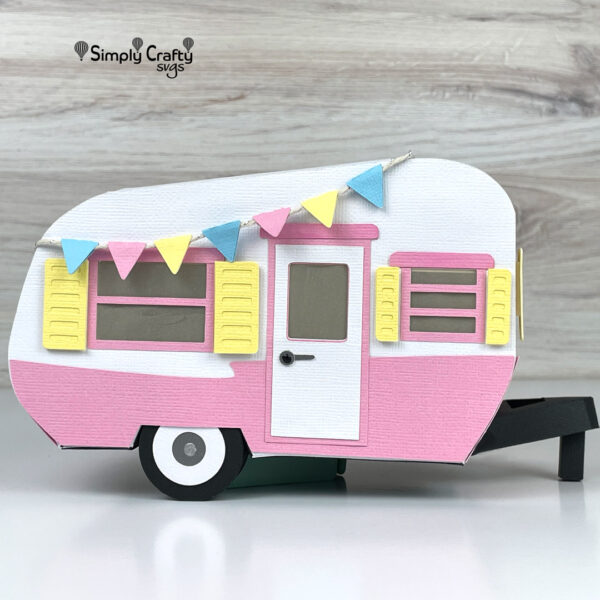 And here is our Vardo design for those that love the Gypsy Wagon look. At the time I designed this, my spouse was building a Vardo. It was a fun design to create and one of my favorites. Below are a few created by talented designers Annie and Helle, Springtime Vardo by Annie and Gypsy Wagon by Helle.
Here is one more camper trailer, the Teardrop Trailer. As with any of the trailers, you can make them for a holiday too. Here is my Halloween version and Summer teardrop as designed by Helle.
Save these Camping Box Ideas for later:
Do you like them or want more? Have you made a design you want to share? Share your Simply Crafty SVGs' projects on our Simply Crafty Creators Facebook Group or on Instagram using #simplycraftysvgs.
-Sandy