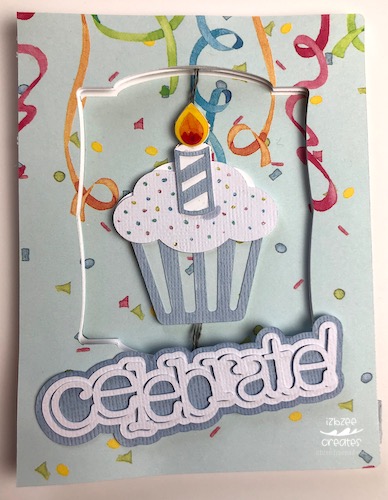 Jan has combined the Reindeer Spinner Card and the cupcake from the Cupcake Center Panel Card to… create this fun cupcake spinner card with an added bonus: the candle lights up!
Your recipient will love the "extra" in this cupcake spinner card!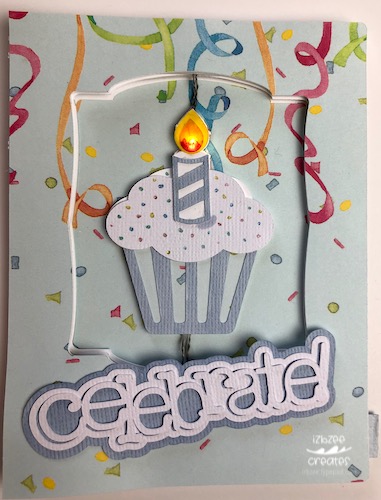 Circuit
Building the circuit requires a couple of extra cuts. You'll find some basic guidelines for creating the circuit and needed cuts to complete your cupcake spinner card here. Eiko also has a link to a YouTube Video for additional details and specifics to make the spinner using the conductive thread.
Once the circuit is ready and the cupcake pieces added to the spinner, add the pull tab to the slider switch. Pull the tab to make sure the switch will still slide and complete the circuit. 
Assemble the card.
Once you've completed the circuit and added your pull tab, assemble the layers: Card base > circuit > patterned paper card front. Use foam tape between the card front and the circuit layer. Open the card just enough and spin the cupcake to prepare it for the recipient. You'll need a larger envelope to allow for the extra dimension of the card – and it may cost you a little more to mail.
This card can also be made without the light or circuit – using just the spinner. Just follow the directions in the video found here for the Reindeer Spinner Card and if you need additional help with assembling the cupcake, you'll find those directions here.
We hope this card inspires you to create a Cupcake Spinner Card of your own for an upcoming special occasion or just because.
Need a few more card ideas for an upcoming birthday? You'll find them here.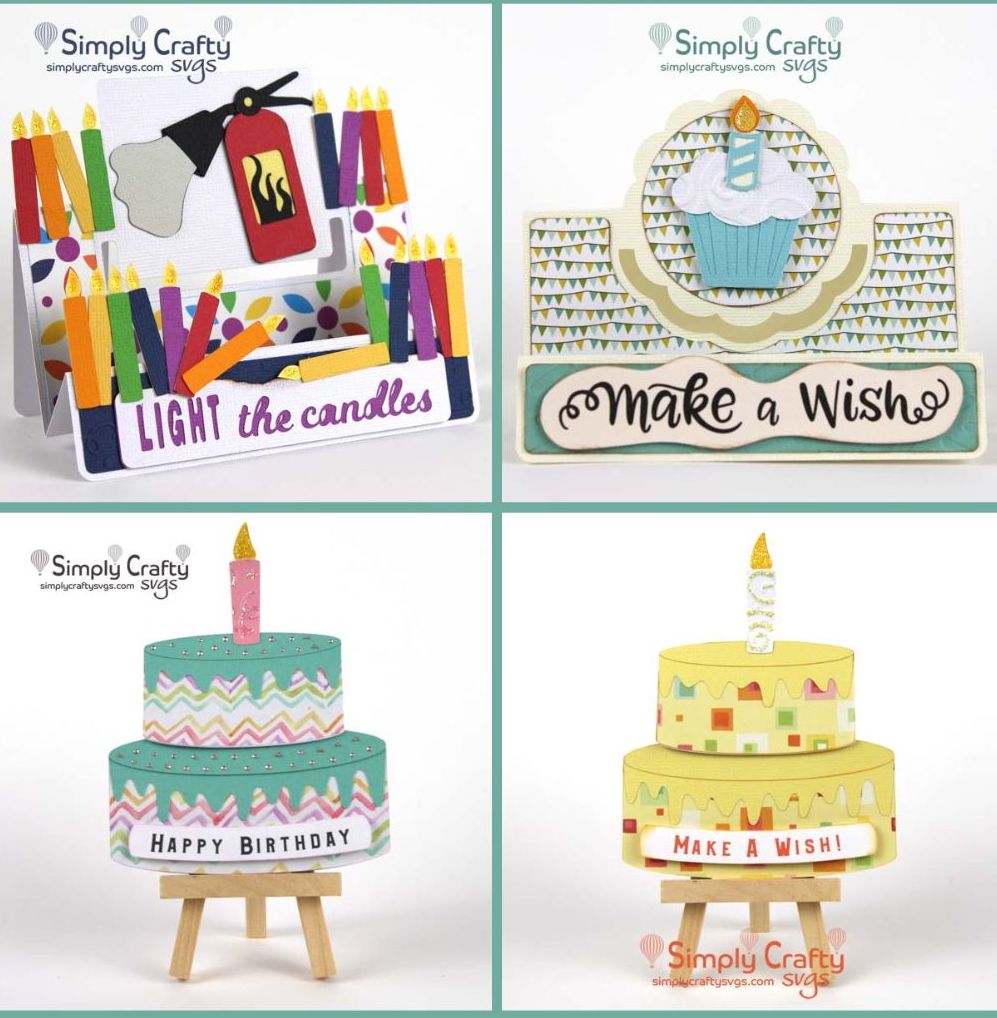 If you choose to make this spinner card or another using files from Simply Crafty SVGs, please share them with us! We'd love to see them. You can share them on our Facebook Creator page or tag us on Pinterest or Instagram using the tag: @simplycraftysvgs.