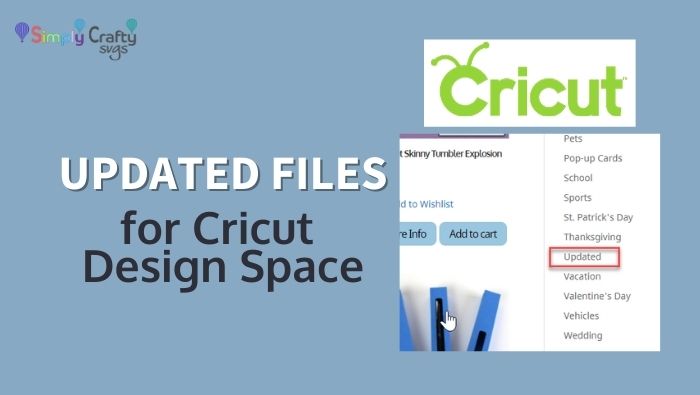 As of 12/15/2022, 570+ SVG files include a complete file, solidline scoreline versions of the SVG files for those that use score tools and improvements. We highly recommend using the complete file, which contains all the files within a SVG design. It requires one upload only. CLICK HERE for more information on using the complete file.
These updates were originally completed to fix a sizing issue due to Desktop Design Space software update in March 2021. When we update each file, we do our best to improve the design and in some cases record a video assembly to replace an older written assembly.
Regardless of whether you use Cricut, these updates benefit everybody.
CLICK HERE for Updated Listing
Link above is a PDF Version of Updated Files with complete files, listed alphabetically by SVG file name. If you purchased a file prior to mid-2021 indicated with an * after the name, I would highly recommend that you download the most current version of the SVG File from Your Account. This fixes sizing issues in the Desktop app only. If you have any trouble, Contact us.
IOS iPad/iPhone Design Space users: Sizing issues have been an issue with our files since 2019. Cricut support was notified. Please reference the following video if are experiencing sizing issues with the IOS app.
Cricut Design Space IOS How to Use SVG files on an iPad or iPhone
Thank you!
Sandy