Ever since I designed the 3D Pickup Truck, I wanted to make the oh so popular Vintage Red Truck with a Christmas Tree. I finally got around to making this version and I LOVE it! It is on display amongst all my other Christmas decorations. I hope some of you enjoy it too! In 2018, I added the wooden bed rails and slats to the file. The Pickup Truck SVG File has been updated to include these.
I added a little wreath embellishment I had in my Christmas goodies and 2 large rhinestones for the headlights.  Of course, I had to make my own custom license plates.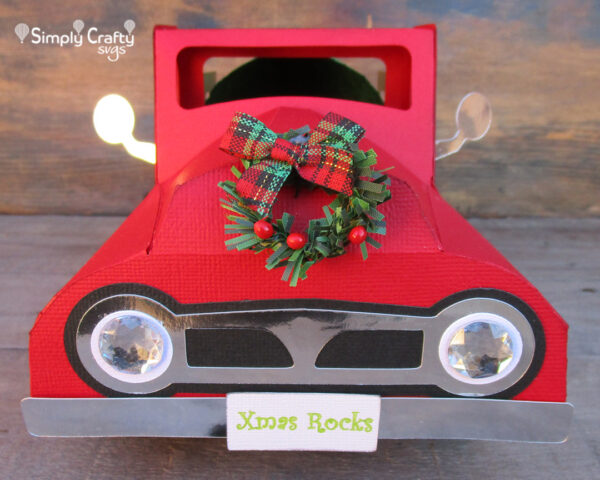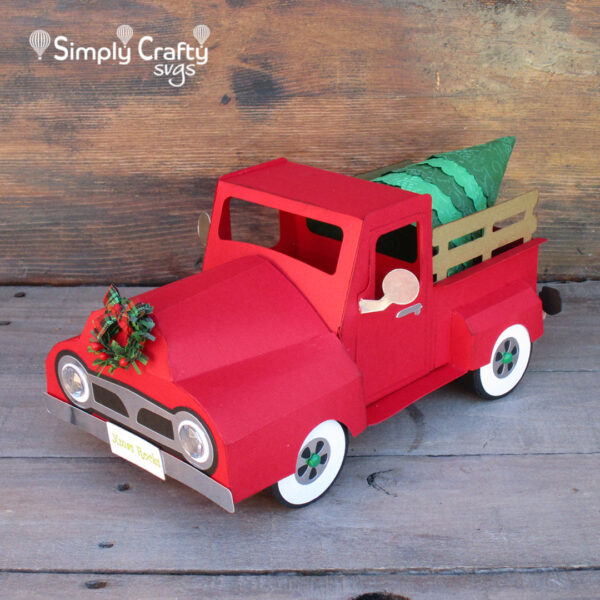 Then I had to have a Christmas tree in the back! Now you can better see the rails on the back. I also added melted down green perler beads to the middle of the wheels on the tires.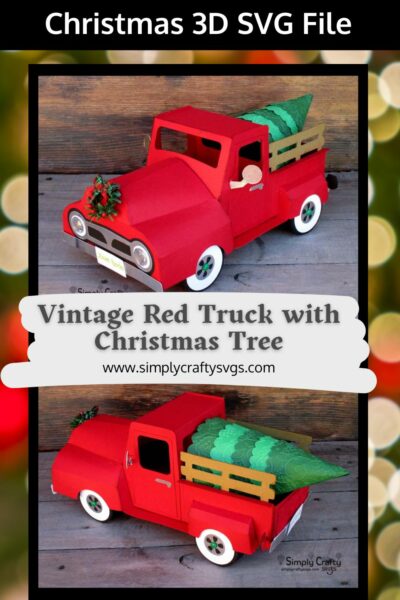 I used the Darice embossing folder Holly Vines for the embossed panel on the back of the truck. The Cone Christmas tree is something I designed recently. It is available for free and is sized to fix into the truck bed, as shown. Link: http://bit.ly/2KUf6UW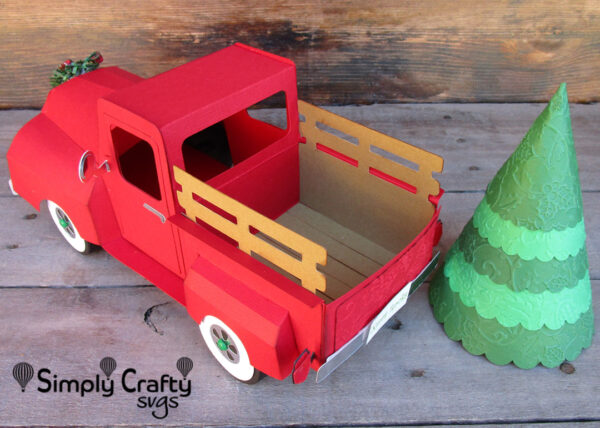 If you like this Pickup Truck design, you could easily make a Christmas truck using this popular Vintage Flatbed Truck SVG file too.
Thank you allowing me to share this Christmas Truck with you all! Happy Crafting….Sandy