Looks at this fantastic Santa Express card fabulously designed by DT Janet using our Train Box Card.   She added a fun eclipse lettering technique that you can read all about on her blog at https://craftingquine.blogspot.co.uk/2017/12/santa-express-box-card-with-eclipse.html.  She is so informative on fun and unique Silhouette Cameo techniques.
She used the print and cut feature for some panel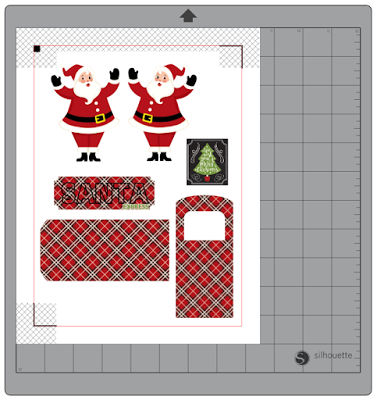 This is a sneak peak of how the eclipse letter was completed. See her blog for more details.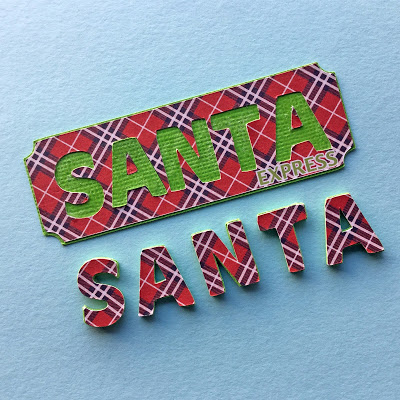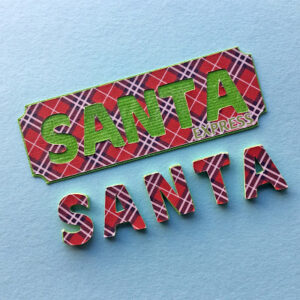 Card lays flat to fit into an envelope to easily mail.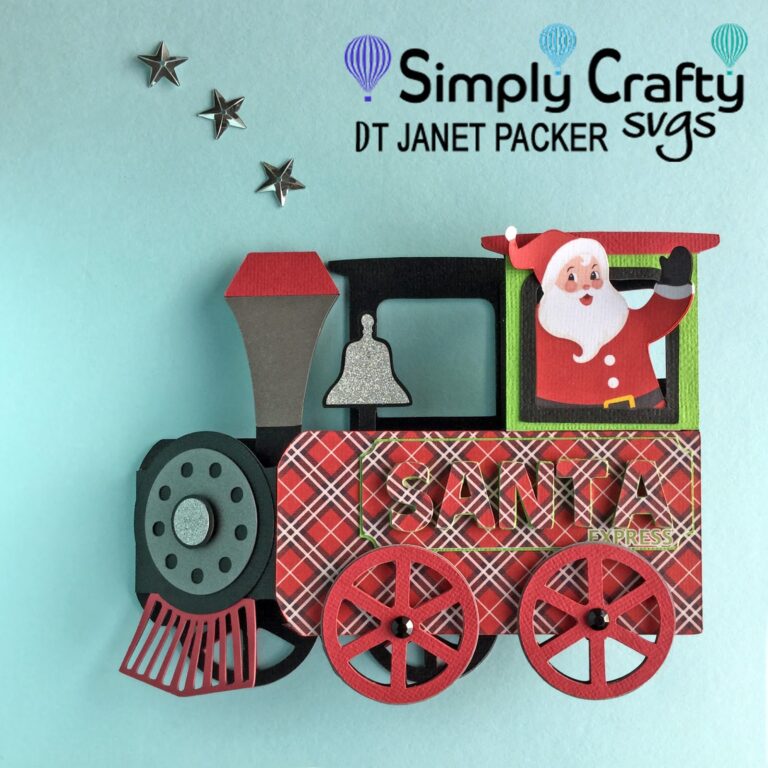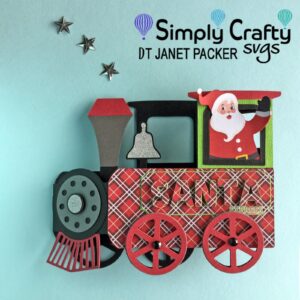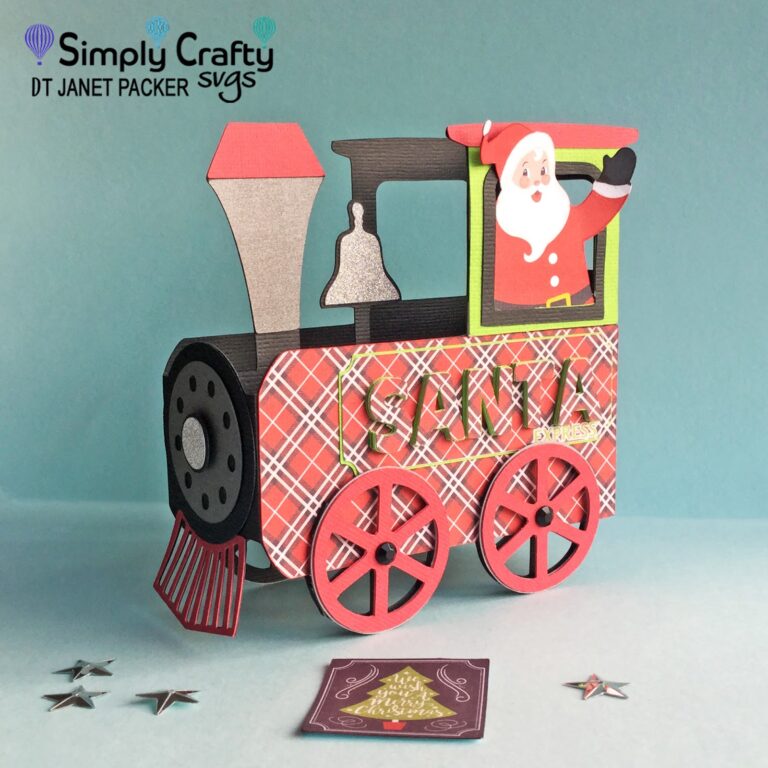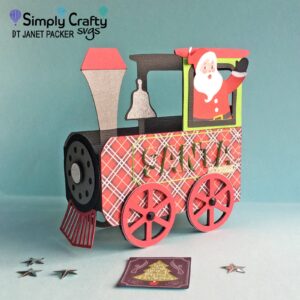 Janet, DT Member Simply Crafty SVGS
Blog: https://craftingquine.blogspot.co.uk
Instagram: https://www.instagram.com/craftingquine