If you haven't made this teapot, the Round Teapot is the perfect centerpiece of a fun tablescape to host a Spring themed tea party or Mother's Day tea. Jan is sharing her version with us today. Then, be sure to add a couple of cute cups made using the Lots of Hearts Treat Cup.
The cup handles are from the round teapot file and are sized down to fit the cup. Be sure to add some saucers and several trays filled with goodies. You're now ready to spend a lovely afternoon or evening with Mom and a few friends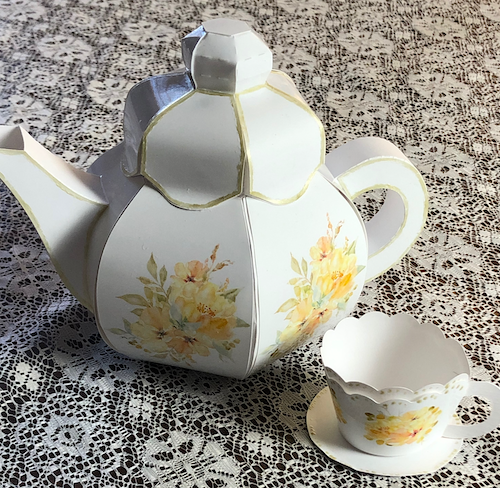 The printed panels of the teapot and the cups are made using glossy photo paper. Jan wanted the teapot and cups to have a porcelain look. The top of the lid was also made using the photo paper. Add a bit of gold leaf or using a liner paint brush and paint a little gold on the panels for some additional highlights and trim. For more details, check out Jan's blog.
BONUS!
…And since the teapot is a box, you can add some special goodies as a going home gift for your special guest.

Tea Party Treats?

The large and small trays are from the Serving Trays file. Jan found a printable miniature dollhouse wallpaper to use for the panels. The trays are a perfect addition to your first Spring Tea Party. Don't forget your favorite teas or drink mix packets.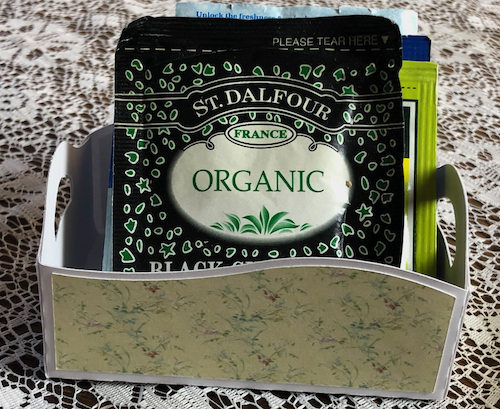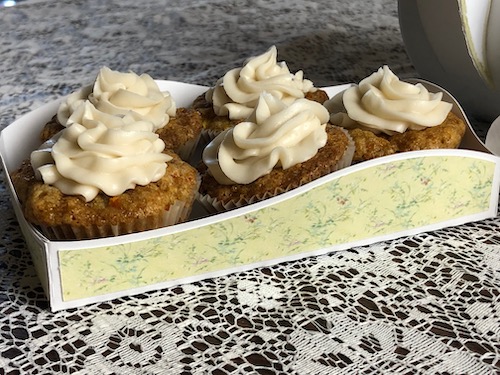 The larger tray can be filled with a few mini cupcakes, cake balls, bitesize cookies or other treats in your favorite Spring flavor.
Looking for some additional ideas?
Create your own table décor for a tea party or a Mother's Day tea of your own. There are lots of choices available on the website. Here are a few among our favorites:
You'll find these and more ideas here.
If you create a table scape or gift using one of the files for a fun Spring Tea Party, be sure to share with us on the Simply Crafty SVGs Creator Group (here).