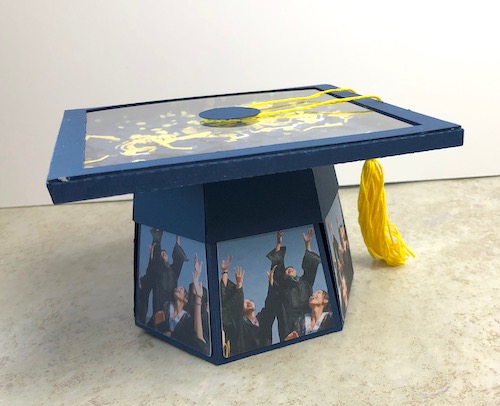 It's that season of the year. Graduation time! And what would be more fun than creating an explosion box with a little bit of an upgrade for your favorite grads! Jan used the Graduation Explosion Box SVG and added a few additions to it. Take a peek:


The upgrades? She changed the mortar board top into a shaker box, filled with all sorts of sprinkles and die cuts.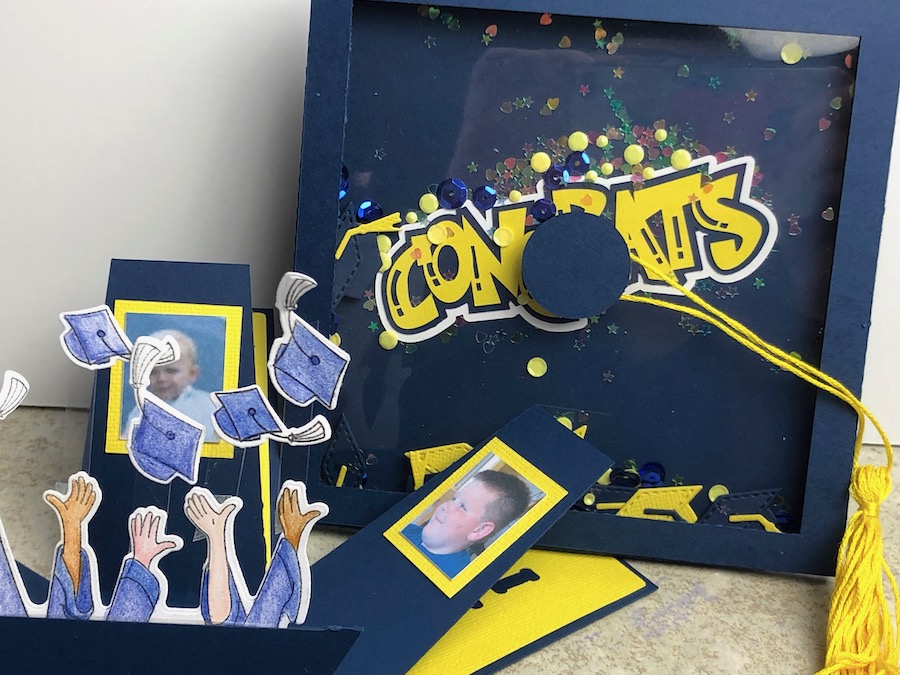 Jan then created an extra layer of flaps for some additional options (adding pictures and sentiments (not all shown) and then using the Gift Card holder that comes with the file, she used stamps and transparent inserts as a "pop-up" for the central focal point once the box lid is lifted off. Jan will have more info about the "upgrades" on her blog.
Play with school colors, add images from the year and a few other details that will make this a one-of-a-kind gift never to be forgotten for your special grad this year.

Need some other options if an explosion box upgrade isn't your first pick? Check out these ideas: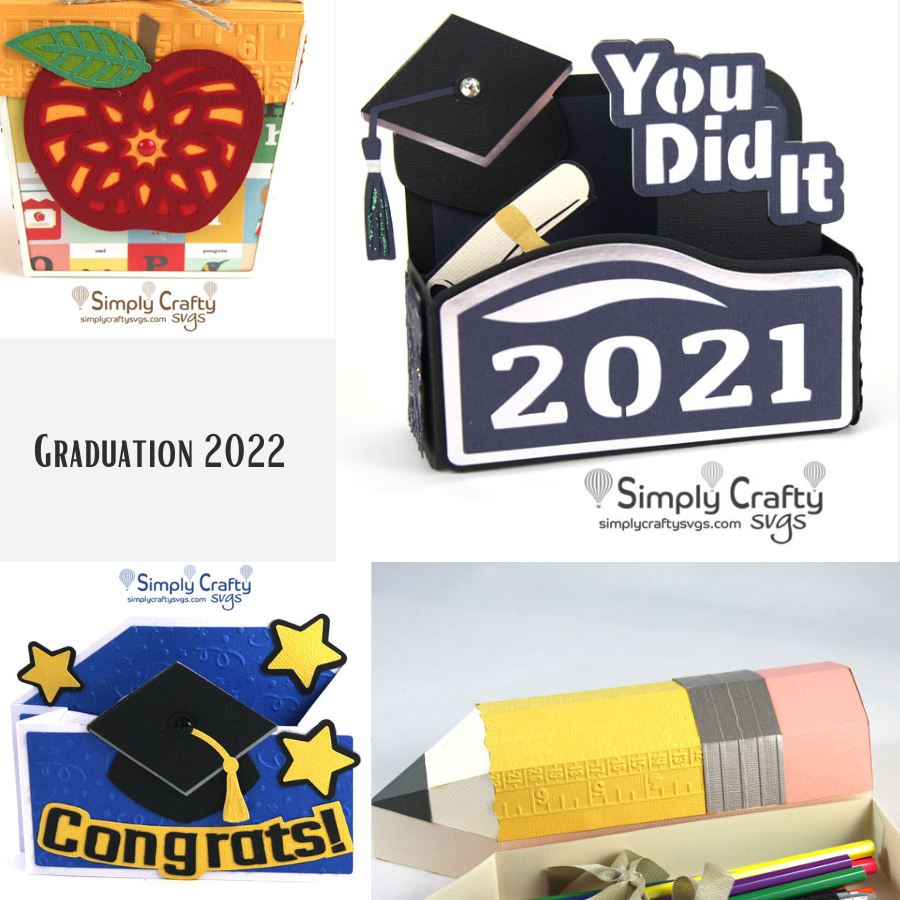 Lots of options and different ways you make them perfect for this year's gift to your favorite grad! You'll find these and more here.
Be sure to post your Simply Crafty SVG makes and share them with us on our Facebook Creator's page. You'll find it here. If you're posting to other social media, be sure to tag us! #simplycraftysvgs!