Spring has brought out the need to have a few extra gifts on hand and something to hold them in. How about this Antique Stationery Box for a beautiful vintage gift giving option this Spring? There are lots of boxes to choose from in the shop – and choosing just a couple of boxes from the list (319+ choices) make the challenge even more daunting at times. However, the FlipTop Box was a perfect choice for this project by Jan! The paper is from an old stack (Haberdashery by Paper Studio). It adds to the finished vintage look for this stationery box. You'll need three 12 x 12 sheets with the same design (patterned on one side and plain on the other), to construct this box.
Let's peek at the finished box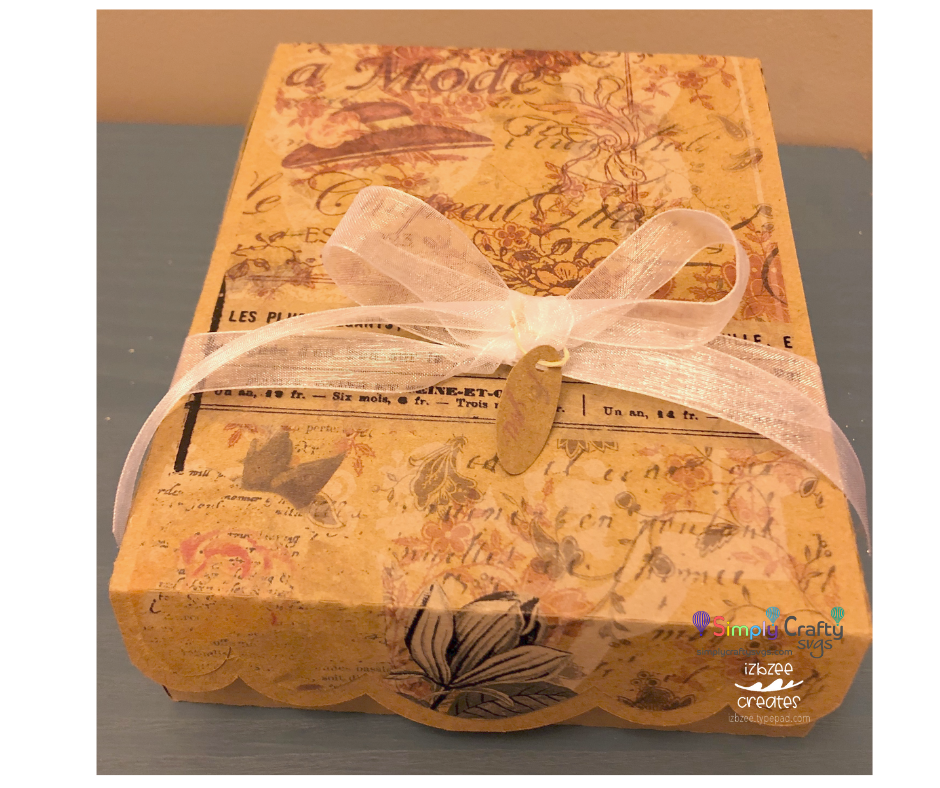 cut oUT THE svg fiLE, assemble & fILL WITH gIFTS
Cut the box using the wrong side of the paper (the plain side) as the outside of the box. Cut the panels. Assembly is a breeze even for beginners. As always, there's a great assembly video available here.

Fill the inside with a stack of notecards decorating using a vintage floral image, wrapped in ribbon and tied with a bow. Don't forget to include a special pen to go with those notecards! Jan chose to use one of the vintage fountain pens used by her father and packaged it in the Glitter Pen box, cut in a cream colored cardstock. Perfect additions to the Antique Stationery box using the fliptop box file.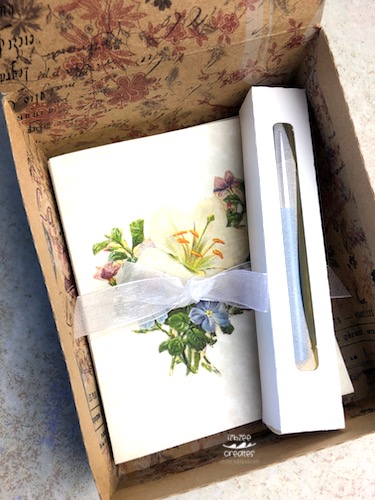 Once your box is filled with those special treasures, use some satin or organza ribbon, tie in a bow and add a small tag if desired to finish off this beautiful vintage looking box.
aRE you LOOKING FOR MORE BOXES?
As noted above, there are more than 321 box choices available in the store at Simply Crafty SVGs. The selection varies from standard rounds and squares to stylized boxes in nearly every shape and size possible! Explosion boxes, Canisters, Steampunk, Birthday, Camping, and Treat boxes are just a few of the many themed boxes available. And we can't leave out the holidays either! Have fun choosing! You'll want to plan on spending a little bit of time browsing and adding a few to your collection of files. Check them out here.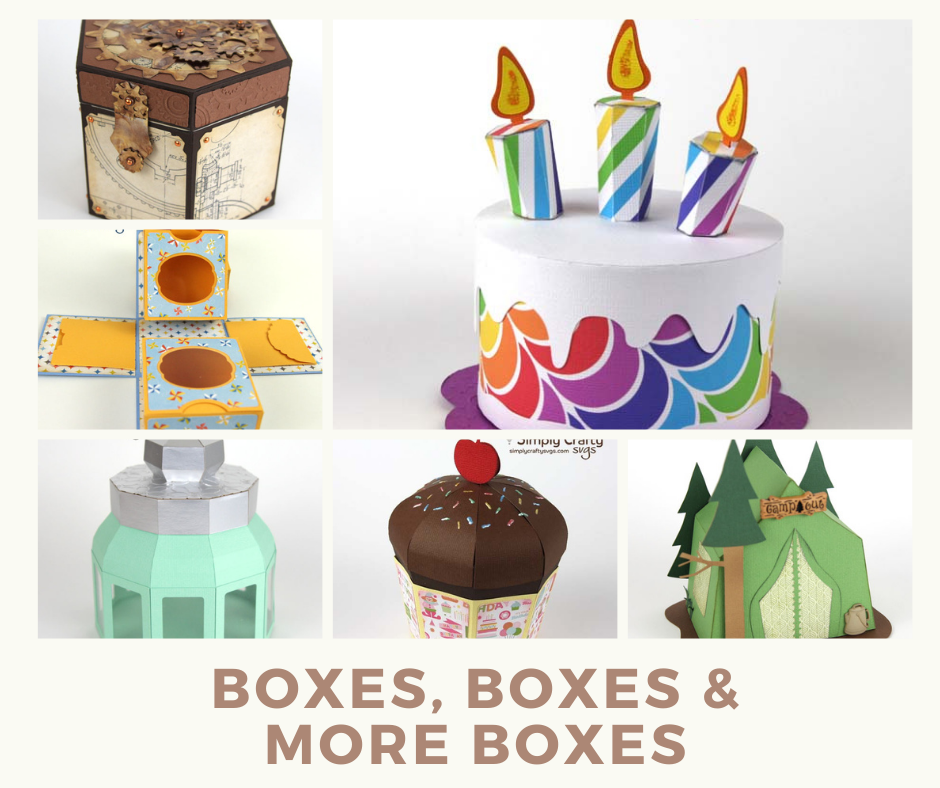 What kind of box is your favorite? 
We'd love to see your interpretation of one or more of your favorite boxes. Be sure to share your makes with us on the Simply Crafty SVGs Creator Group on Facebook. We'll be watching for them!